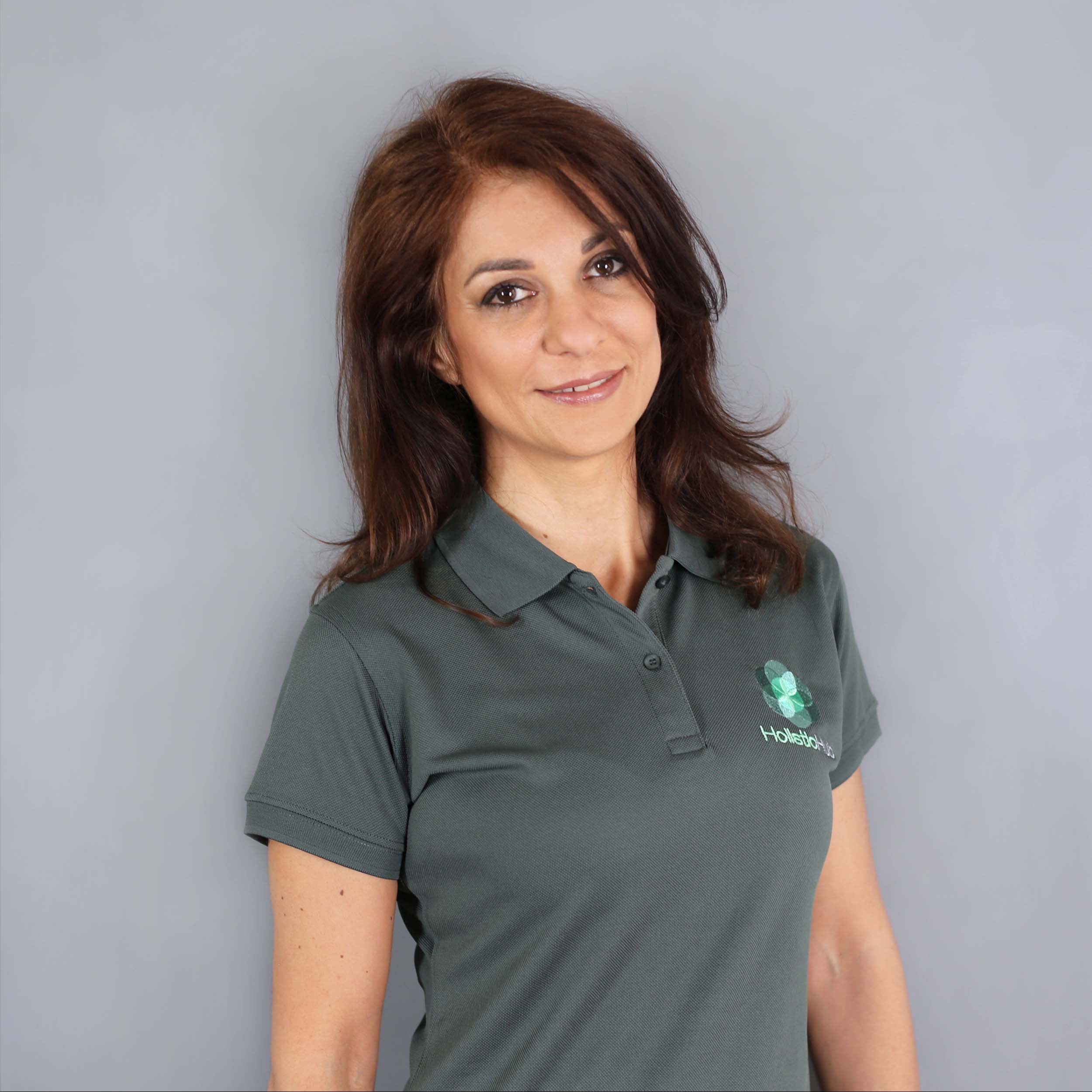 Master Yoga Teacher
Master in Mindfulness/Meditation
Graduate in doTERRA® AromaTouch® Technique
Andrea has been teaching yoga since 2000. She is a BWY teacher and has studied Humanistic Alchemy with Guy Gladstone and Amadis Cammell at the time-honoured Open Centre, UK. She is the founding teacher of Nature's Rhythm Yoga (based on the moon's cycle) that supports the understanding of the boundless inner world to expand our aware engagement with life.
Her work is aided by her training as a body worker, Reiki Master and in Somatic Counselling as well as other energetic modalities that includes a little shamanic training.
"My aim is to work with others in a way that is most helpful for them, assisting others towards making conscious choices and further understand life's rhythms and their true nature. True health and wellbeing is about understanding your conscious and unconscious thoughts and how these affect your attitude towards healthy living.
The choices we make today, will mark our future. I am passionate about sharing what I know through my various studies around wellness; I like helping people feel better, and to do what it takes to reach their goals. I'll share great ways that will be helpful for your empowerment and purpose.
Awaken to your true self. The power is within you!
Working with people to create and sustain positive change."
-
Andrea Teja