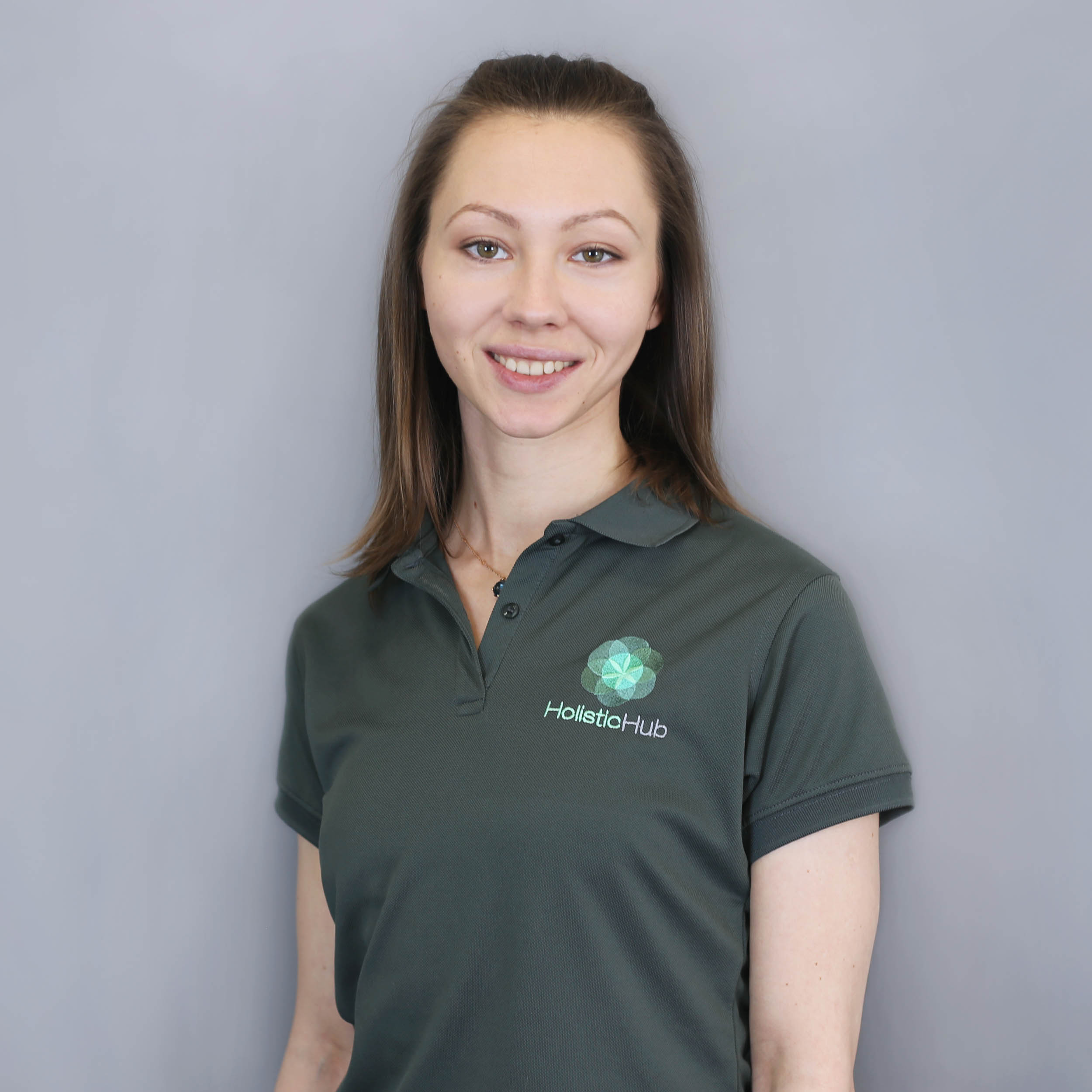 Experienced Massage Therapist
Irina grew up in Latvia, where traditional and natural ways of healing are still often an everyday approach to health.
Her mother was practising and teaching holistic therapies including massage, bodywork and energy healing alongside studying conventional medicine, specialising in neurology. This exposed Irina to a well-rounded view of health and wellbeing from an early age.
Irina studied Fine Art for 10 years back in Latvia and was granted a professional diploma in Sculpture. After many years of working night-shifts and a chaotic lifestyle full of toxin consumption, her health and wellbeing suffering and eventually, she felt a powerful urge for a change.
In 2014 Irina went back to education and earned 2 diplomas, an ITEC Level 3 in Holistic Body Massage and Anatomy & Physiology, and a BTEC Level 5 in Therapeutic Massage. Massage seemed like a logical choice to reawaken her body and mind as it was something very familiar and had always been close to her hearth.
She believes that massage is a wonderful diagnostic tool for identifying tensions and blockages in the body as well as bringing the nervous system into a parasympathetic state that induces rest, digestion, procreation and immune functions as well as brings one back to a sense of balance and homeostasis.
In 2015 after participating in a reality television series about beauty and a healthy approach to it filmed in Riga, Irina saw the results a tailored diet, a nutrition plan and hot yoga exercise can produce. Invigorated, she came back to London and discovered Fierce Grace yoga. She fell in love with this yoga system and its non-judgemental approach to health and fitness and it sparked a need to learn more. After intensive training, Irina got her YA 200h Fierce Grace Teacher certificate.
Irina finds yoga to be a perfect exercise for everyone as it can be both gentle and arduous, and can be easily adapted to individuals needs.
Essential oils have become a crucial part of Irina's everyday life since she became doTERRA Wellness Advocate in 2016 and started using these gifts of nature in her practice and learning about their numerous scientifically proven benefits.
Irina is continuously educating herself about healthy lifestyle, Nutrition, Ayurveda and Chinese Medicine as well as other holistic and alternative practices and chooses to take a balanced approach to life.