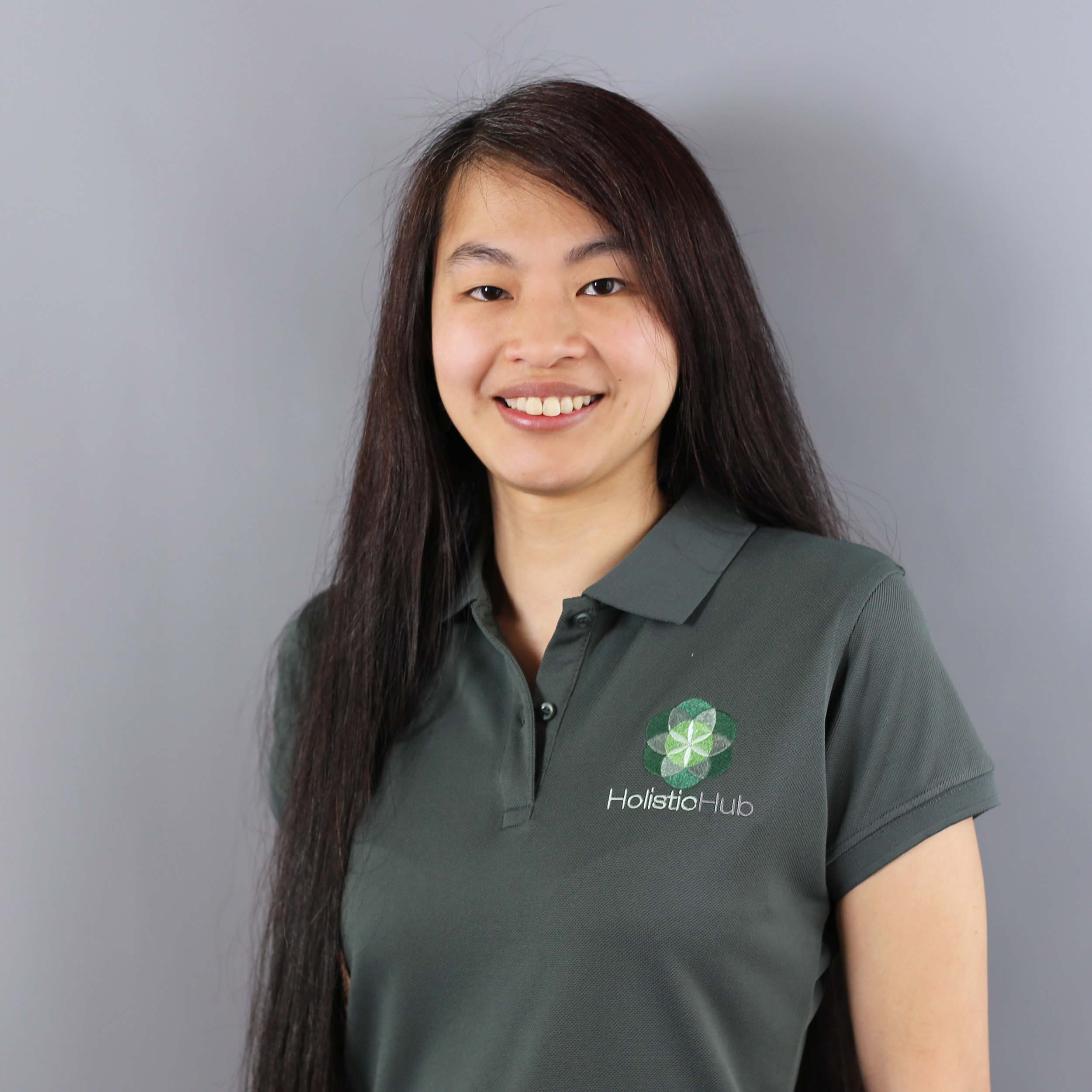 Experienced Yoga Teacher
Experienced in Mindfulness/Meditation
May tries to facilitate every session of Zen Yoga, meditation, AromaTouch technique and Tibetan singing bowl massage from the heart, inspired by her own practice of gentle yoga, mindful meditation, mystical and spiritual Buddhist way of life. Zen Yoga brings
focus on mindfulness by coordinating the breath and visualisation to release tension in each pose. Benefits of yoga are many but Zen Yoga will also improve flexibility, decrease stress or lower cortisol levels, help focus through the awareness of being present, aids sleep through a gentle restorative practice that promotes relaxation, improve energy flow and encourages the natural detox process.
In September 2014, May attended Zenways 200 hours Zen Yoga Teacher Training with Zen monk Daizan Roshi. Since teaching (from early 2015) she has gathered experience in guiding students with Hyperthyroidism, back pain, anxiety, chronic pain, M.E. and cancer recovery.
In March 2017 May also qualified as a Vibroacoustic massage (Nada Yoga) with Tibetan Singing Bowl therapist, under Dr Viktor Oguy's teaching from the Tibetan Tsering Ngodrub tradition and certified by the Vibroacoustic Therapy Association.
As a Vajrayana Buddhist through the teachings of Grandmaster Sheng Yen-Lu since 16 years old, she has practised mindfulness for over 20 years. She started yoga with a Sivanada class at 25 to supplement meditation, and ventured into a challenging period of her life during her 30s when she was diagnosed with Graves hyperthyroidism, bent nasal passage and chronic rhinitis caused by several allergies. It inspired May to explore stress resilience, relaxation and a more holistic lifestyle to restore balance to her life. In doing so, she understood the modern stresses of a fast-paced life, the importance of mindfulness and 'how to' live a healthy life despite having conditions that no medication can directly cure.....something which she hopes to help others discover too!